About
Acknowledgments
We have had the privilege of working with wonderful co-authors on various studies and reports. The late Gene Lecomte (50-year insurance industry veteran) and was a great collaborator for over a decade. Other collaborators include Paul Epstein (Harvard Medical School), Christina Ross (LaCroix Davis LLC), Sean Hecht (UCLA School of Law), Ivo Knoepfel (Swiss Re), Ann Deering (Deering & Associates), Edward Vine, Allan Chen, and Margaret Torn (LBNL), Andrew Peara (Oregon State University), and the late Tim Wagner (Nebraska Insurance Director). Mindy Lubber, Andrew Logan, and Sharlene Leurig of Ceres, have been rock-solid supporters of the project.
Our research incorporates information provided by dozens of insurers and other organizations, many of which devote an extraordinary effort in responding to our annual survey. The following people provided key information and helpful discussions:*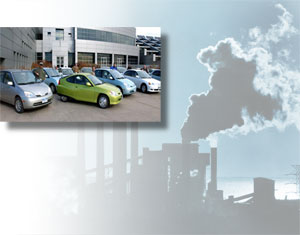 Acclimatize (John Firth)
AIG and affiliates (Alice Leblanc, Katie Hustead, Richard Lagani, Ralph Mucerino, Rosemarie Bonnelli, Robert Pittinger, Christina Forst, Tim Kinsella, Josefina Garza-Zavaleta)
AON (Richard Shanks)
Allianz (Martin Gansneder))
Allstate (Craig Keller)
Aon (Rodney Taylor, Richard Shanks)
Association of British Insurers (Swenja Surminski)
AXA (Trushka Angel, Sylvain Vanston)
Bickerstaff, Whatley, Ryan & Burkhalter Consulting Actuaries (Richard Roth, Jr.)
Carbon Disclosure Project (Daniel Turner)
ClimateWise (Andrew Voysey)
Fireman's Fund (Steve Bushnell)
Gifford Park Associates (John Cusack)
Harvard Medical School (Paul Epstein)
The HUB Group (Bruce Jay)
Institute for Business and Home Safety (Chuck Vance)
Institute for Catastrophic Loss Reduction (Paul Kovacs)
Insurance Australia Group (Philip Woods and Barry Lewis)
Lexington (Karen O-Reilly and Lauren Day)
MAPFRE (Julian Labrador)
Marsh (Gary Guzy)
Munich Re (Peter Hoeppe, Eberhard Faust, Ernst Rauch, and Tomas Loster)
National Association of Insurance Commissioners (Eric Nordman)
Nationwide (Michelle Santos)
RMS (Celine Herweijer; Robert Muir-Wood)
Rockefeller Family Fund (Larry Shapiro)
RSA Insurance Group (James Wallace)
Rutherfoord (Stephen Meyers)
Saylor & Hill Co (Arturo Pérez-Reyes)
Solomon Associates (Richard Jones)
Sompo Japan Insurance (Takehiko Naganuma)
Swiss Re (Ivo Menzinger, Andreas Spiegel, and Mark Way)
The Co-operators (Barbara Turley McIntyre)
The Travelers (Lace Garbatini)
Trucost (James Salo)
Tokio Marine Holding Company (Yoshiko Mishayita)
Tokio Marine & Nichido Fire Insurance (Hiroaki Suganuma)
UNEP Finance Initiative (Butch Bacani)
US Government Accountability Office (Chase Huntley)
Willis (Rick Hawkinberry)
XL Capital (Richard King; James Hutchin)
Zurich Financial Services (Lindene Patton; Elpida Constantinou)
* Institutional relationships shown as of time of collaboration. Current affiliations may differ.
[top]